Happy Halloween - Repurposing Those Hanging Baskets
Posted by Scott Sharkey on Oct 27th 2023
It's Halloween time and here in the northern climate we've had many nights below freezing and the hanging baskets look like they have had it for the year. But hold on, don't throw them out quite yet. We've got one last use for them and it's really going to make your house come alive for the spooky season.
This easy to do project will give your home a ghostly look for Halloween and really dress up those old hanging baskets.
Grab some old white sheets
Paint a big, fun face on each sheet. It's easiest to make a cardboard stencil cutout with some goofy looking eyes and mouth shapes to speed up the painting process. Be sure to rotate the eyes a little differently on each ghost to give them a unique, individual look.
Position over each hanging basket
Next drape the painted sheets over your old hanging baskets, giving them a new purpose for just a little bit longer this season.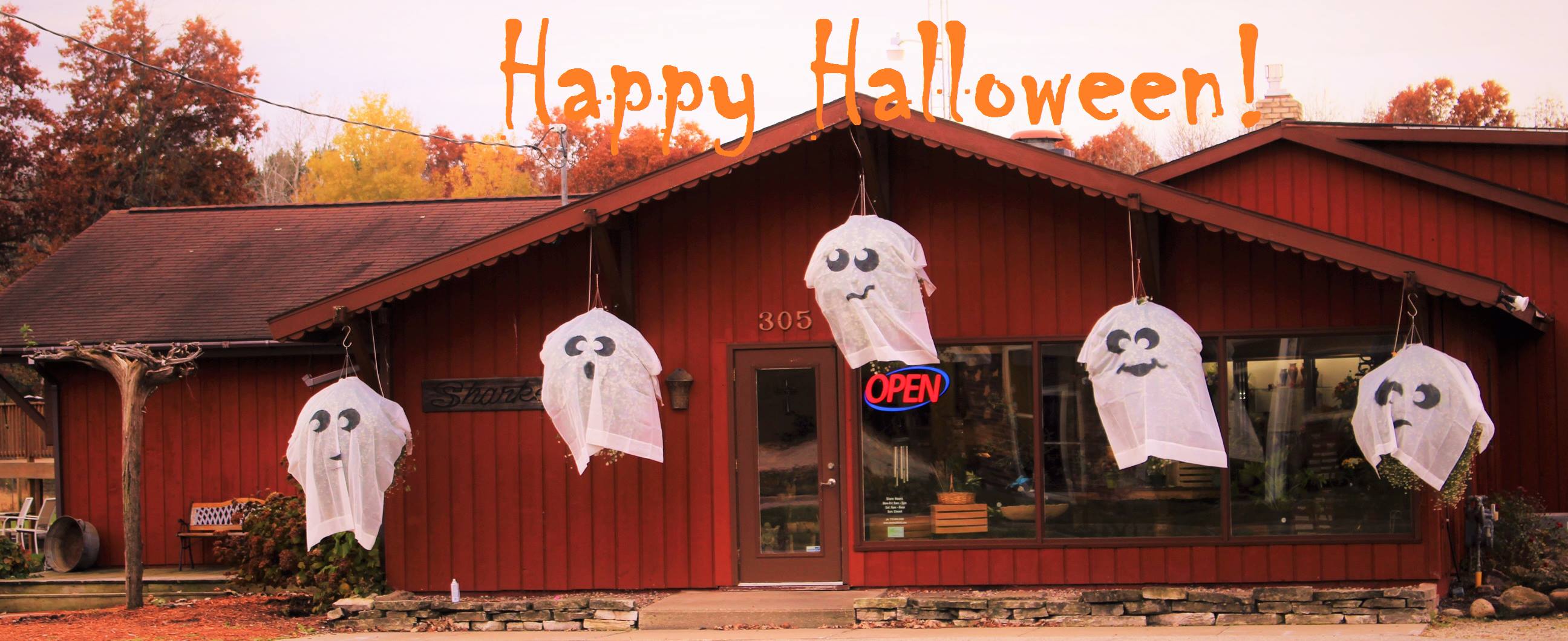 A gentle breeze will make them come to life, just be sure to clip the sheet in the back so that they stay in place.
Enjoy your Halloween and hope that this tip will help you to enjoy those hanging baskets for just a little longer this fall.
Watch the fun video below: