Our Petunia Tree
Posted by Scott Sharkey on Jul 29th 2019
We absolutely love to sit and watch the traffic drive by our store and "rubberneck" when they see all the flowers. One of our main attractions every year is our petunia "tree." At over 7 feet tall, it is just a mass of flowers and certainly grabs your attention when driving by.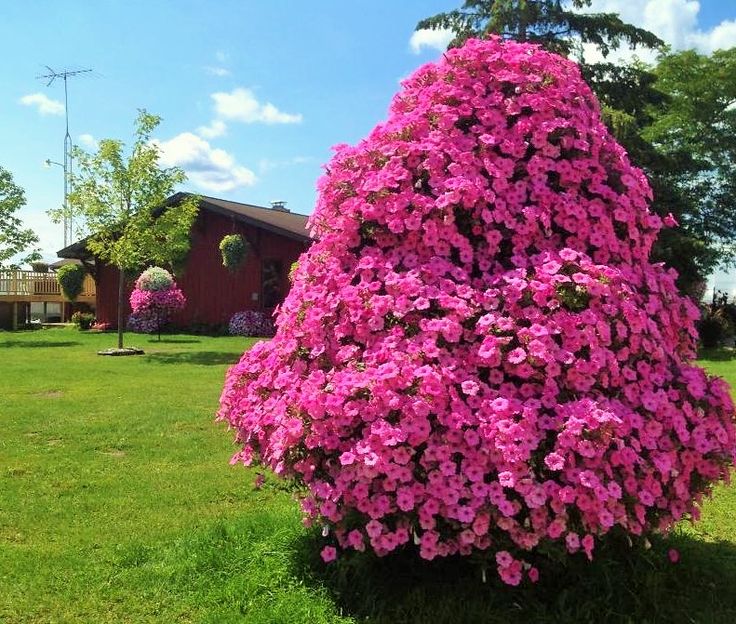 The tree looks beautiful again every year and we have many requests to have one made.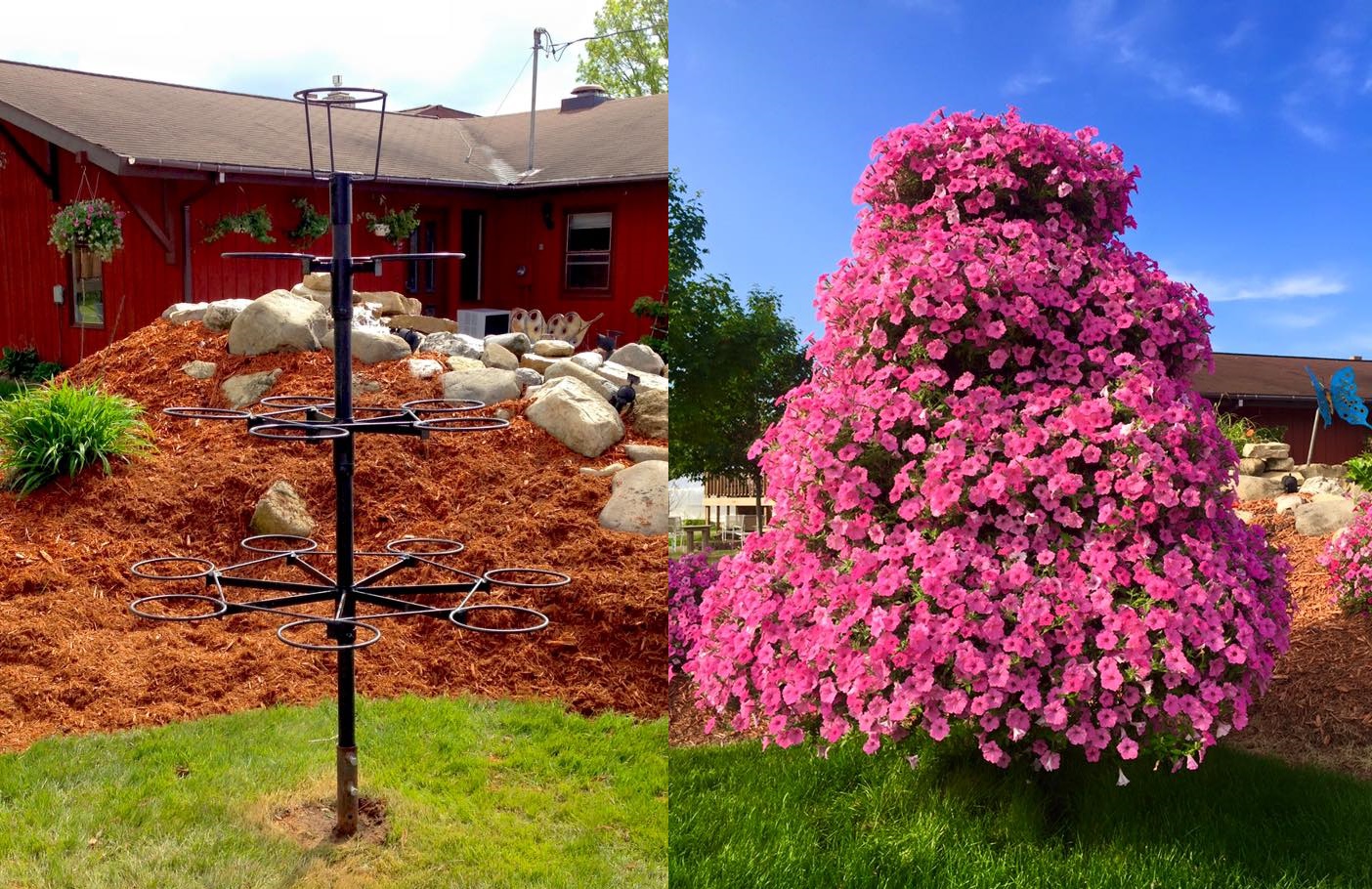 The tree holds sixteen 10" pots which we put one Proven Winner Bubblegum super petunia in. Our friends plant theirs up with Wave Petunias which looks gorgeous also.