Planting Easter Lillies
Posted by Scott Sharkey on Apr 3rd 2023
Did you go out and buy an Easter Lily this year? Or maybe you received one as a gift for Easter and wondering what to do with it once the holiday is over. You'll be happy to know that the Easter Lily is a perennial that can be planted outside once the ground can be worked in the spring.
Easter Lily care while it is in your home:
At home, keep your lily away from cold drafts or drying heat sources such as heating ducts. Bright, indirect light is best with daytime temperatures of 65° to 75° F. Water the plant when the soil feels dry to the touch, but do not over water. To prolong the life of the blossoms, remove the yellow anthers (pollen-bearing pods) found in the center of each flower. You may want to wear gloves when doing this because you will have yellow fingers. Be sure not to get any pollen on your clothes, it will stain.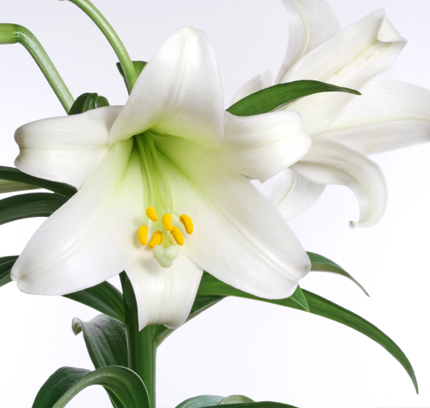 Planting Outside:
Once your lily is done blooming, you may plant it outside, once the ground has warmed up enough to be worked. Choose a sunny area with well-drained soil. Set the top of the bulb six-inches below the soil surface. Cut off the old flowers, but leave the stem and leaves. Do not cut back the stem until it dies down in the fall, then cut it off at the soil surface. After the soil surface freezes in late fall, mulch the soil and do not remove the mulch until new growth begins in the spring.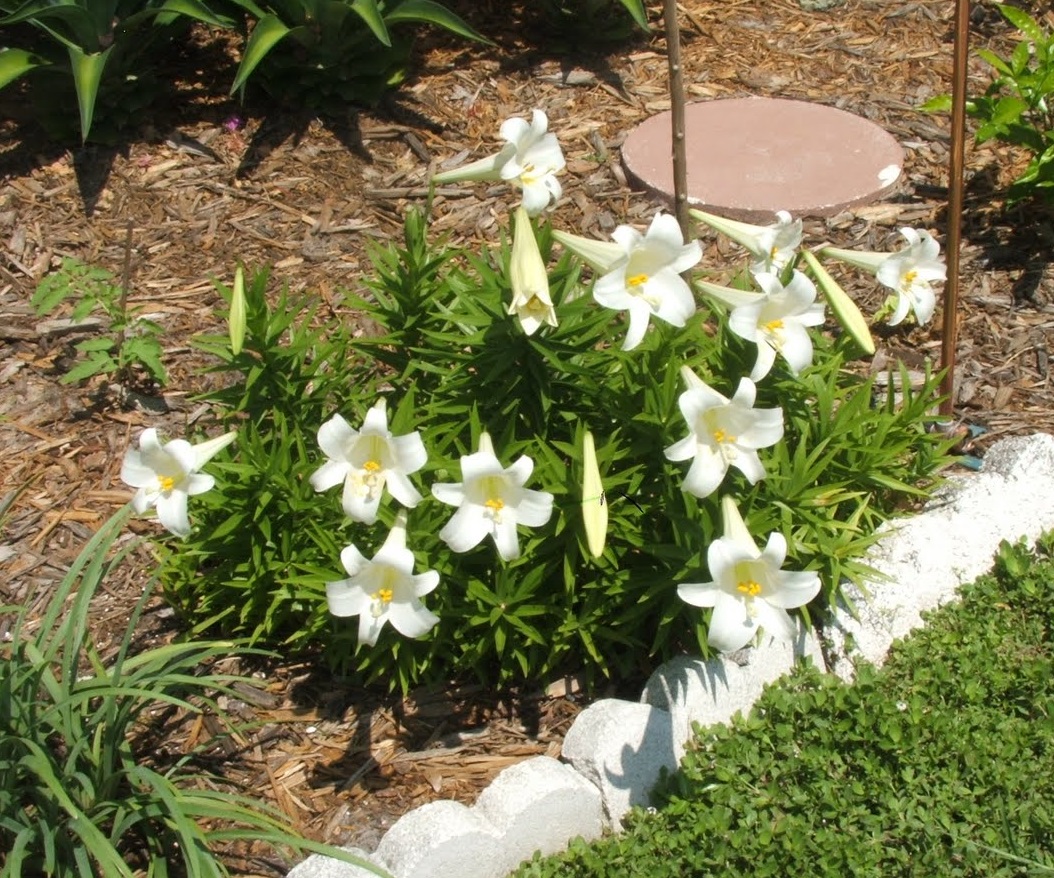 Watch our video on Easter Lily care below: